Jeg vil gerne indstille forstander Dorte Lismoes og resten af medarbejderne på Hjerting Kystsanatorium til Benny Andersen Prisen 2014. De yder hver dag en ekstraordinær og meget succesfuld indsats for at give børn med særlige behov fra det danske mindretal i Tyskland et tiltrængt pusterum på Hjerting Kystsanatorium.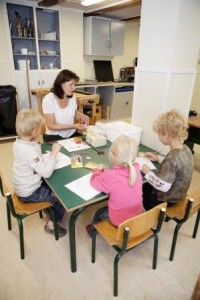 Motivering:
Dorte har været på Hjerting i mere end 25 år og er en rigtig ildsjæl, der får sine medarbejdere motiveret på allerbedste vis. De er et stærkt team, der sammen er fulde af engagement og gå-på-mod for at udvikle stedet. De giver børnene en struktureret hverdag og omsorg, og evner på fornemmeste vis at tage fat på det enkelte barns særlige udfordringer. De viser dem, hvordan man omgås hinanden med respekt, og sørger for, at børnene oplever dem som troværdige voksne.
Teamet har udviklet sig over årene og taget opgaven omkring disse børn så alvorligt, at børnene i dag ikke "bare" kommer på et godt ophold. Dorte og hendes team ser også på grundene til børnenes situation, og de sætter individuelle mål for børnenes ophold. Det kan være alt fra at lære at tage sin astmamedicin rigtigt til at lære at cykle til at have tabt sig så meget, at barnet tør bade. Eller lære hvad det vil sige at være teenager med alt, hvad det indebærer omkring pubertet, sundhed, hygiejne, kost og motion. Børnene rejser styrket tilbage på mange forskellige fronter.
Og så har Dorte og hendes team en fantastisk evne til at gøre opholdet så lidt institutionsagtigt, som muligt. De følger den samme rytme som de fleste familier og laver familieting sammen. Deres holdning er, at det skal fungere som et hjem med tydelige og kærlige voksne.
I 2013 blev Kystsanatoriet godkendt til at kunne modtage børn i aflastning fra danske kommuner, så Dorte og hendes medarbejdere nu også kan kaste deres store hjerter og fantastiske evner på danske børn med et særligt behov.
Endelig skal det nævnes, at Hjerting Kystsanatorium, der er tilknyttet Danmarks Lungeforening, også giver plads til familiecamps, hvor børn med lungesygdomme og deres familier – som lever med meget særlige behov og ofte er isolerede ift. omverdenen – kan få en god weekend sammen med andre i samme situation.
Stedet og de ansatte giver de rammer, der skal til, for at børn bliver set for dem, de er, og det de kan. Erfaringer som de mere end 100 besøgende børn om året helt sikkert har glæde af at have i bagagen og kunne trække på resten af livet.
Dorte Lismoes og hendes team fortjener i allerhøjeste grad Benny Andersen Prisen for deres store indsats.
Venlig hilsen
Anne Brandt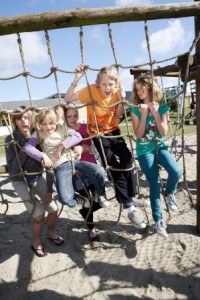 Læs mere om Kystsanatoriet i Hjerting på www.lunge.dk/pusterum-boern og læs nogle af de varme kommentarer fra bl.a. børn, der har været på Hjerting på www.facebook.com/kystsanatoriet.hjerting